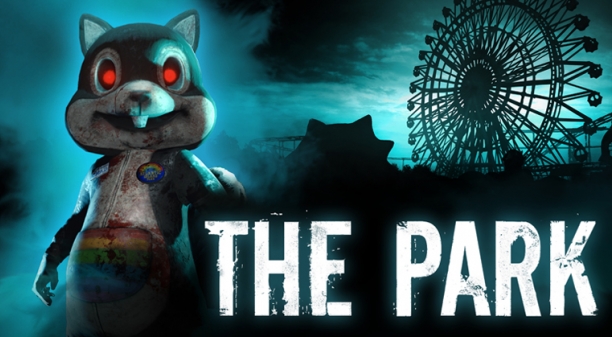 You can now pre-order The Park – Funcom's upcoming psychological horror thriller, set in The Secret World's Atlantic Island Park, where a dark and sinister secret is just waiting to be uncovered.
Pre-order The Park at 23% off!
A day at the park... a lost teddy bear... a missing child. As the sun sets over Atlantic Island Park, you must explore its dilapidated rides in search of your son, Callum. As darkness falls, you will experience panic and paranoia through a narrative written by a team of award winning storytellers.
By Purchasing the game you will receive two exclusive items in The Secret World when The Park launches later in October this year:
You will get the Chipmunk Killer outfit, which was worn by Steve Gardener as Atlantic Island Park's mascot in 1979. He was known as Chad the Chipmunk and his gruesome murders are still talked about on Solomon Island to this day.
You also get The Woodcutter's Legendary Talismans. This necklace was a gift to Lorraine from her late husband. It is a QL 10.9 Talisman, which comes in three version – one for tanks, one for healers and one for damage dealers. Each version has a unique ability.
Key features of The Park:
Explore Atlantic Island Park and step onto rides such as the Ferris Wheel, the Bumper Cars and the Rollercoaster; just beware, some of them have a life of their own
Enter the mind of Lorraine, a woman facing every parent's worst nightmare, and unravel her story as well as the dark and tragic history of the park
Call out for Callum to respond, and interact with the environment around you while examining clues and listening to Lorraine's own inner voice as the game progresses
State of the art graphics and audio deliver a uniquely atmospheric setting rich in mood and mystery, developed by a team of award-winning AAA developers
The Park is the brainchild of Funcom's Creative Director Joel Bylos, who previously was the Game Director for The Secret World. By playing The Park you get a much deeper insight into the history of the Atlantic Island Park, and you can discover much about all the tragic events which took place there.

The items included in the purchase can be linked to your The Secret World account from within the main menu of The Park at launch. You do not need to own The Secret World on Steam to add the items to your account.
source: http://www.thesecretworld.com/news/pre_order_the_park_at_23_off